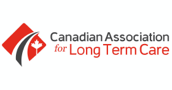 Inequities, underfunding, understaffing, the role of technology in health care, quality of life – countless universal themes came to the forefront during the COVID-19 pandemic. These themes have created an urgency for health systems across the country to recognize the unintended consequences of the pandemic and to reconcile the relationships between health system leaders, providers, patients/residents, and families.
The Canadian Long Term Care Association's (CHCA) ECHO Sessions unveil the role of long term care leaders and administrators in palliative home care and create a platform for long term care colleagues from across the country to discuss the challenges and opportunities for improvement within the home. 
This three part series in French covers the following topics:
Communication for long-term care leaders during resident palliation: October 13, 2022 from 1:00 p.m. to 2:30 p.m.
Creating a palliative approach and supportive environment within long-term care and the home: November 30, 2022 from 1:00 p.m. to 2:30 p.m.
Supporting clinical leadership in palliative care: December 13, 2022 from 1:00 p.m.to 2:30 p.m.