Be part of a community of practice with the Palliative Care E

C

HO Project
We're dedicated to supporting a continuous learning journey for health care professionals to build local capacity to provide a palliative care approach to patients and their families.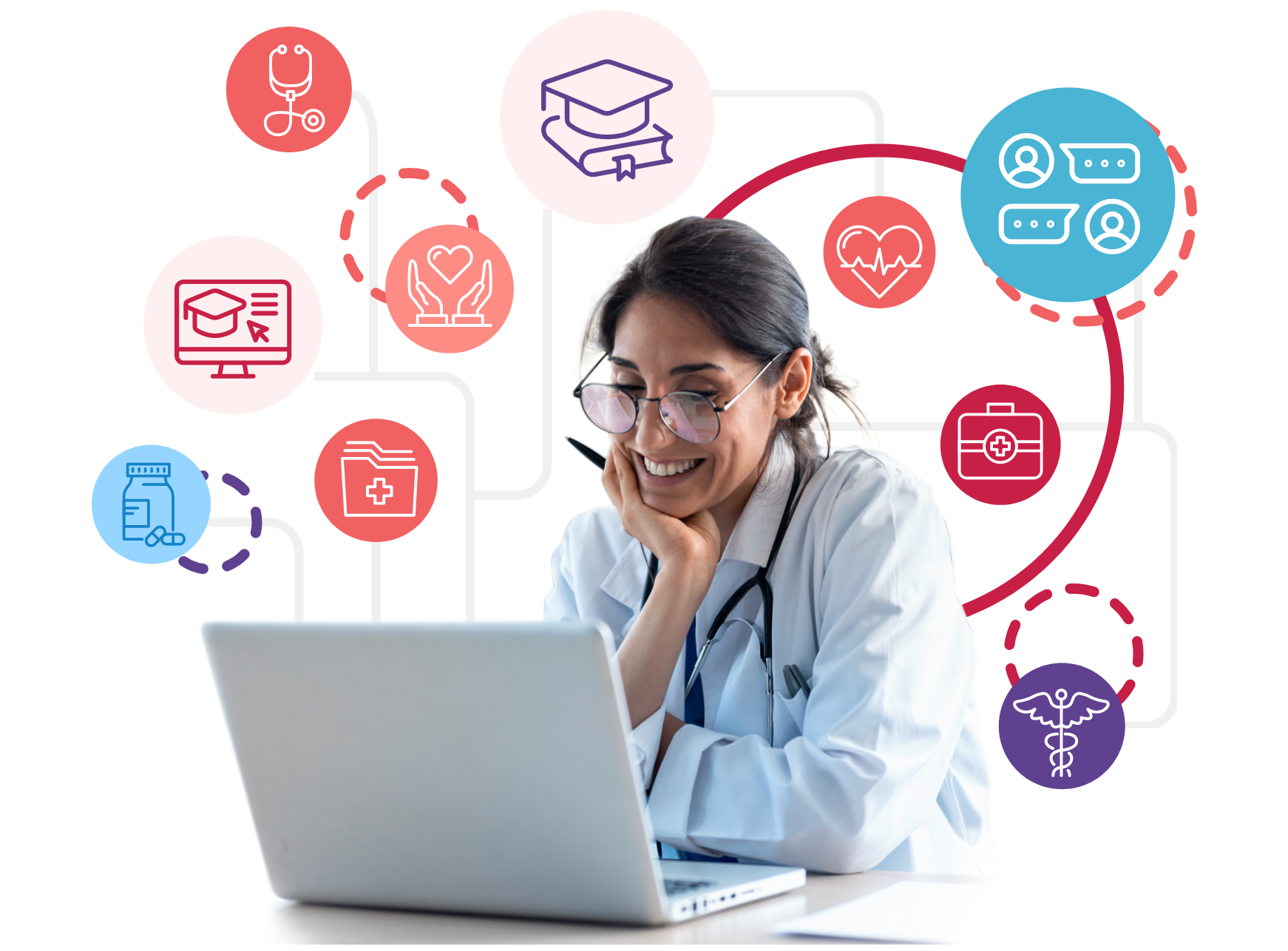 Many Canadian health care professionals do not have the required fundamental skills to provide a palliative care approach and the over-reliance on specialist palliative care teams is unsustainable.

There is a need to address equity issues in many parts of Canada related to accessing palliative care clinical support and education, especially in rural and remote regions and Indigenous communities.

We require sustainable infrastructure to rapidly capture and share palliative care knowledge, tools, resources, and protocol changes among health care teams across the country.

Continuous professional development is a vital element in career growth for health care professionals.
Learn more about the Palliative Care ECHO Project
Our Hub Partners are at the heart of the Palliative Care ECHO Project and are critical to adapting ECHO programming to meet their stakeholders' needs. Through the leadership of these amazing organizations, existing programs and resources can reach more health care providers and learners and new content and programming can be rapidly shared, developed, and deployed to fill gaps and enhance learning opportunities.